Making
an eco-friendly
frame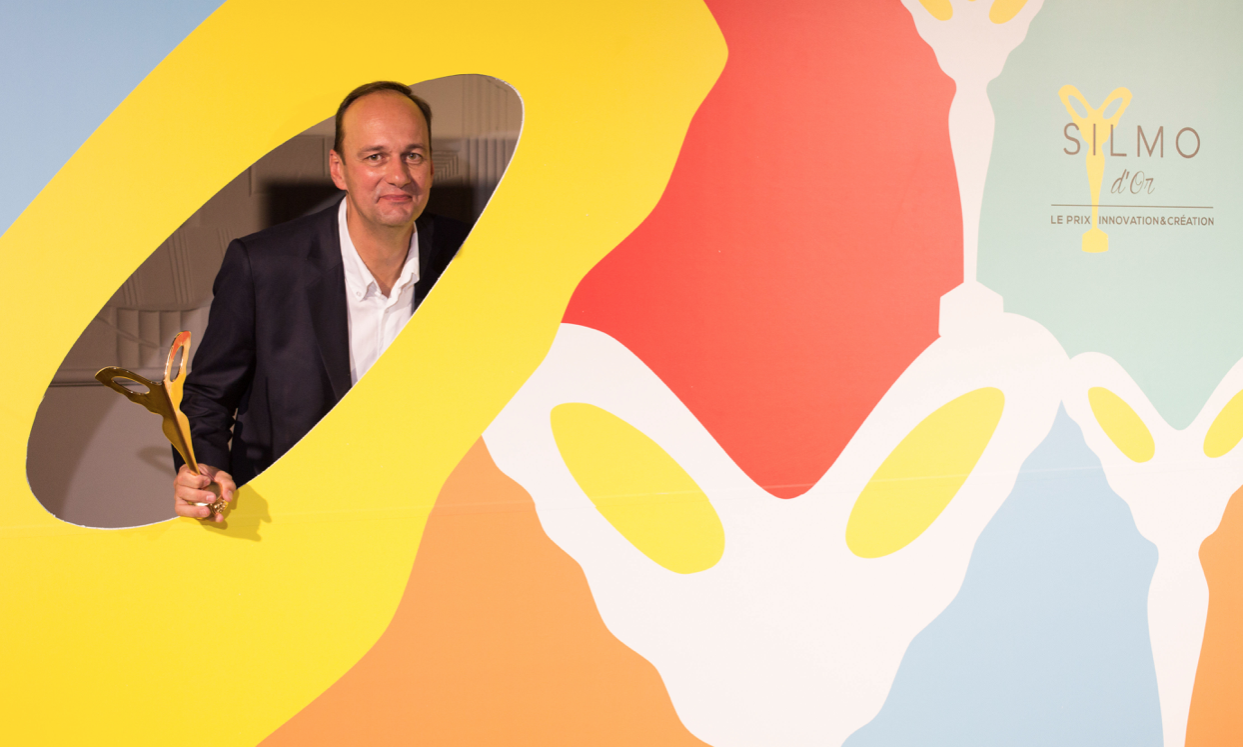 They know that it was not impossible, so they did it!
"We have chosen to create frames because we believe that this product crystallises the issues and pitfalls of globalisation through its mode of production, marketing, and use. " 
A falsely consistent choice
As we were starting from scratch, we went to meet eyeglass wearers and asked them to tell us about their buying experience. We realised that, despite a seemingly large choice, traditional shops offer a rather limited selection of frames ... Difficult to find a frame if you have a thin nose or if you want an original colour.
Today, the eyeglass wearer has to adapt to the frames displayed in stores, even if it means sometimes (often) making a compromise.
Everyone sees this situation as a "necessary evil", we saw it as an opportunity.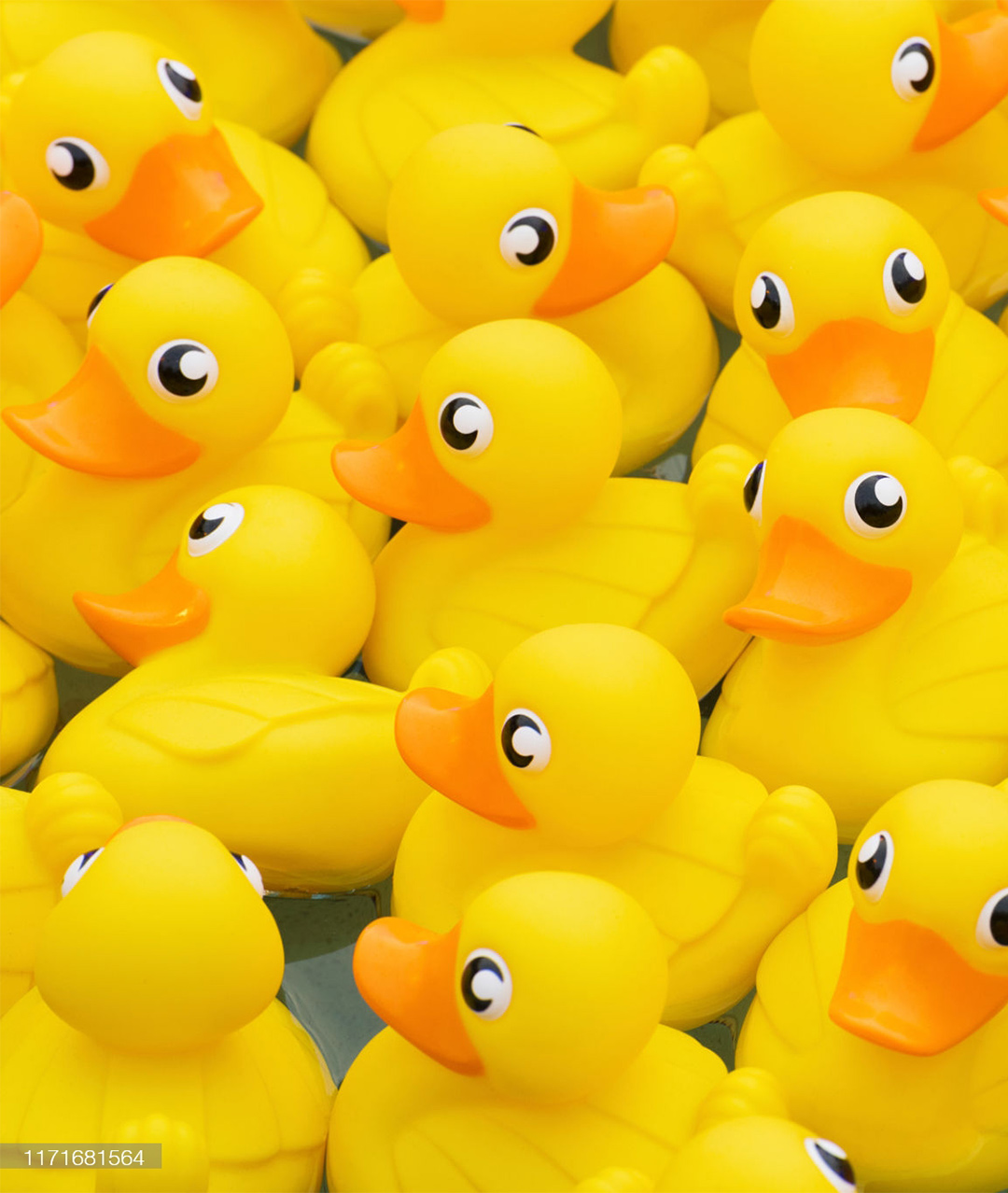 If you want something done right, you have to do it yourself!
What if instead of creating frames, we offered eyeglass wearers the opportunity to create them themselves?
What if we allowed you to choose the shape of the frame front, the shape of the temples, the colours, and the finishes?
What if we made frames that fit the wearer, not the other way around?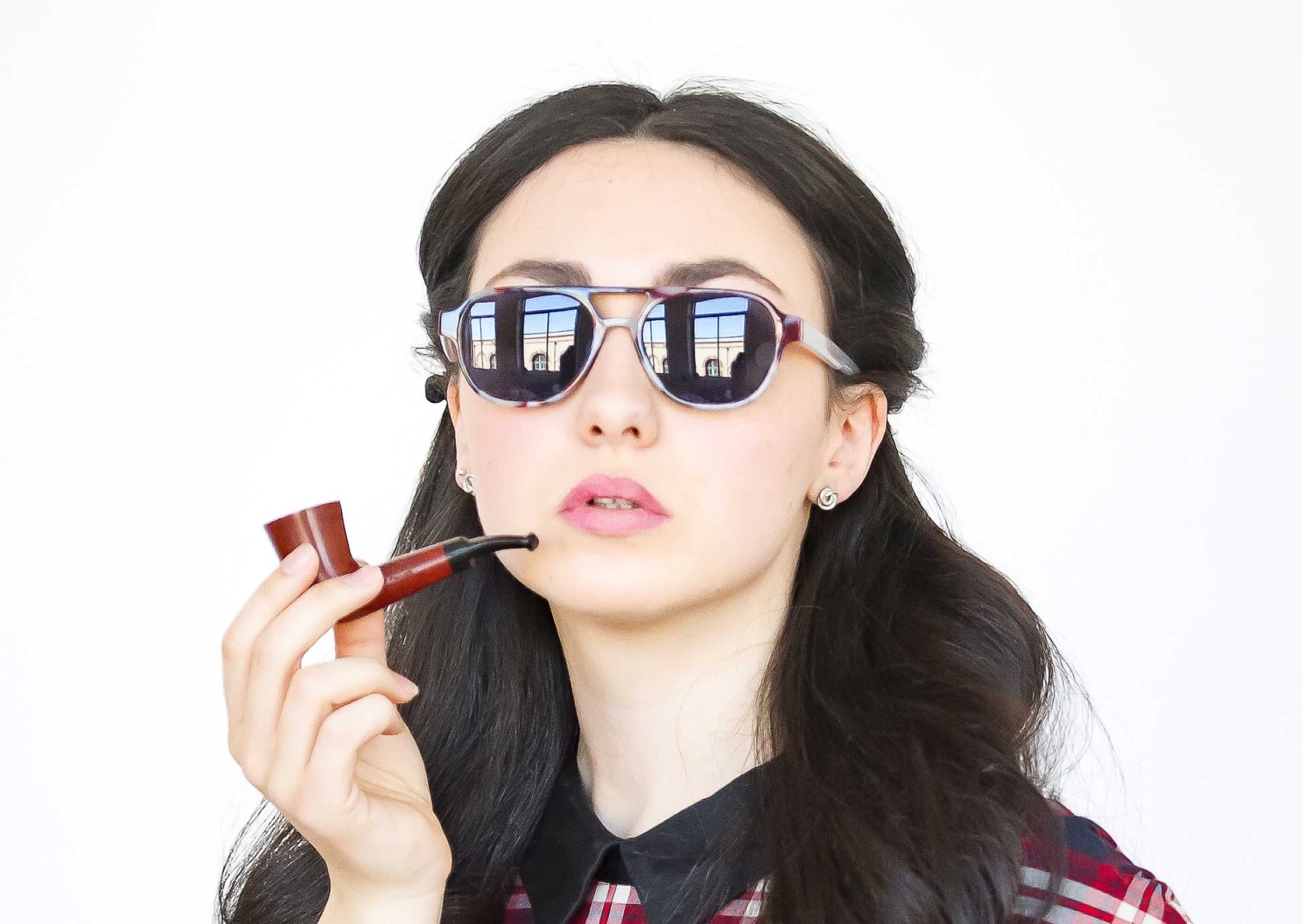 A unique French frame for the price of a standard wholesale frame
Out of question to make an elitist product. We wanted to make this quality product available to as many people as possible.
For this, we had to completely rethink the value chain and the creation of a frame (from the material it is made of to its shipping method) without compromising on quality or our eco-friendly commitments.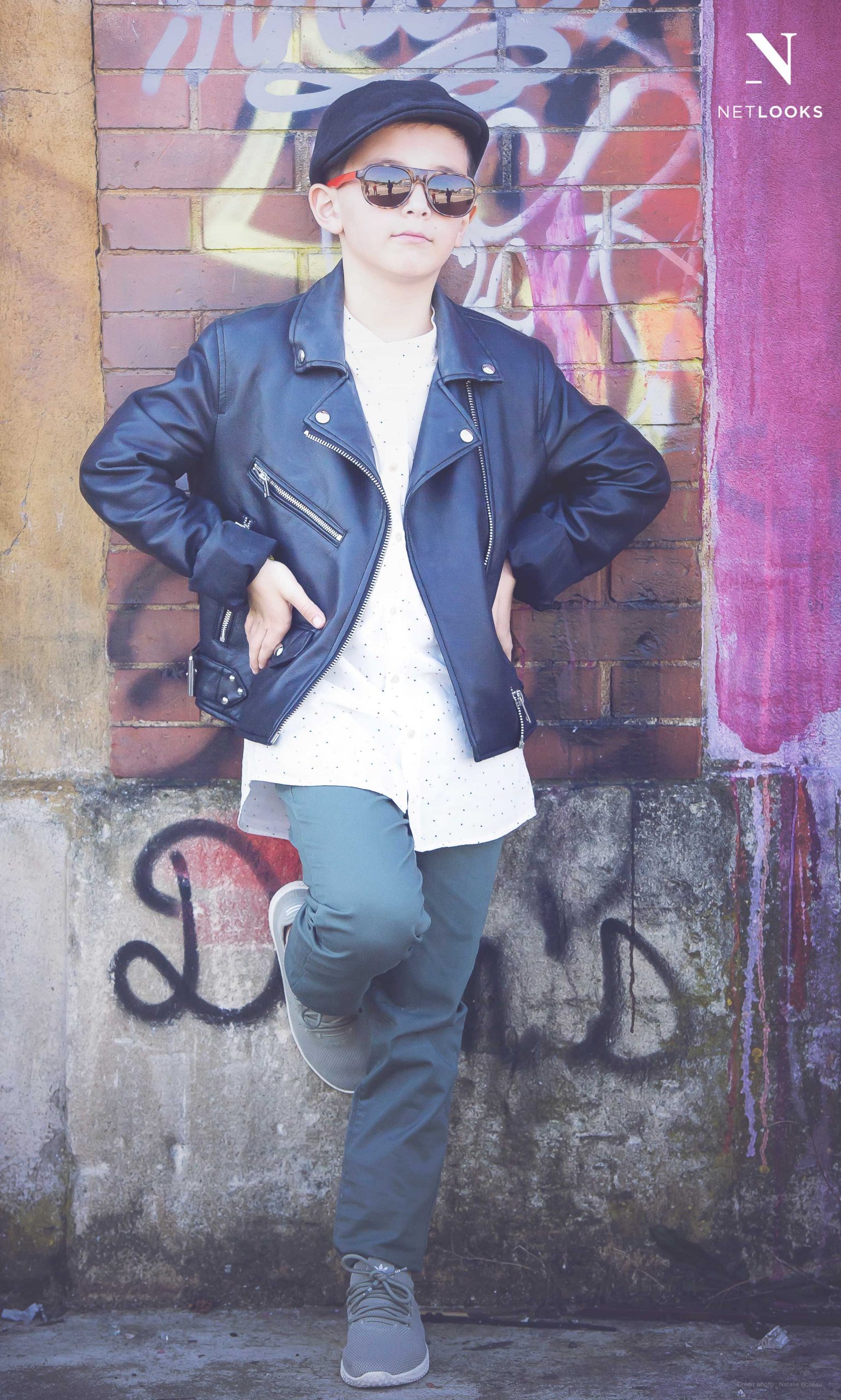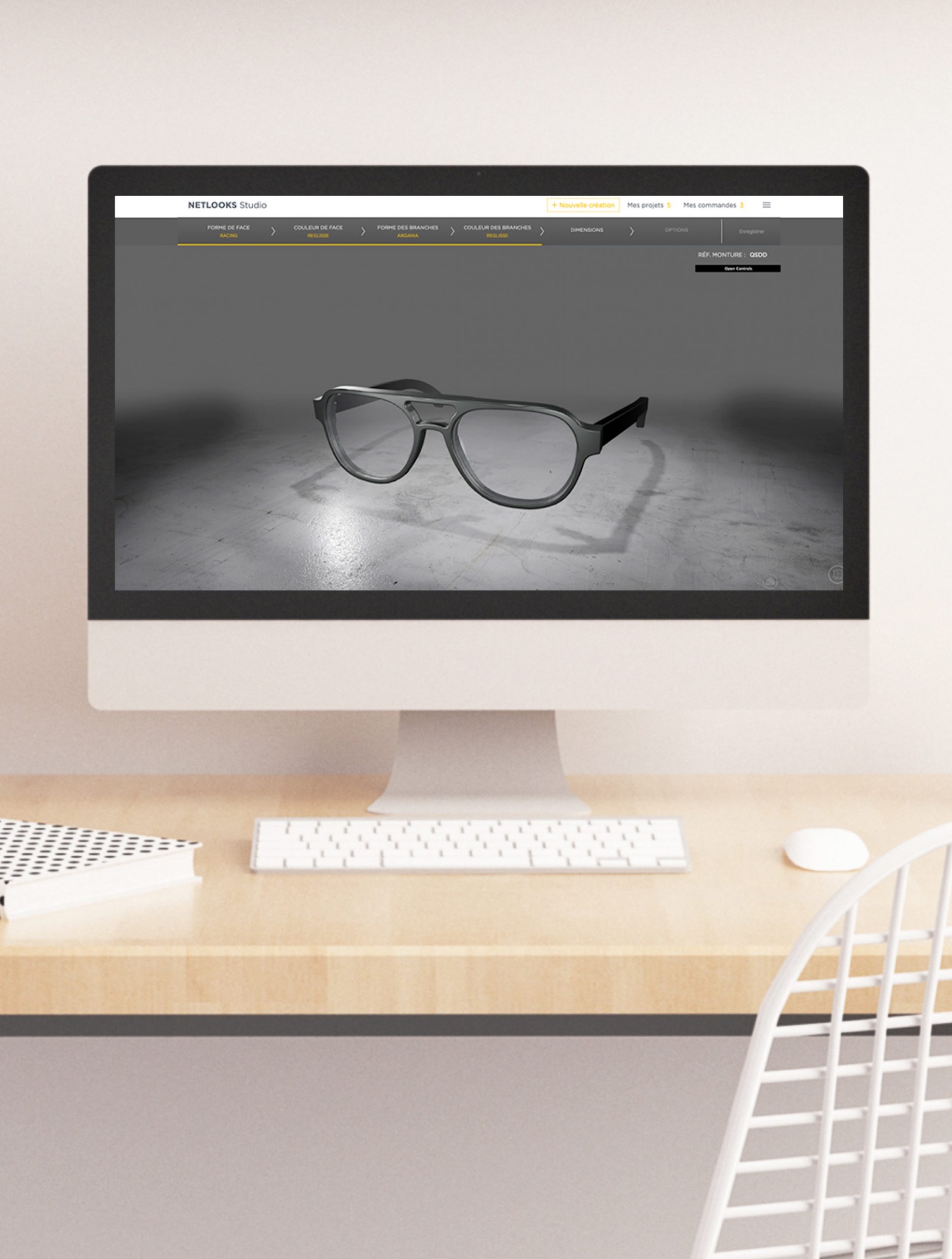 Turning our ideas into reality
To create this new shopping experience, we had to meet a twofold challenge:
to allow customers to design their frames in a simple and fun way in the shop and to manufacture their creations on demand within a reasonable timeframe, in a responsible manner (we're not going to forget our values along the way), and with a controlled cost.

After several years of Research and Development (crowned by the Innovation Golden Silmo, the highest distinction in the world of optics), we gave birth to the NetLooks Studio Service. NetLooks Studio is a creative studio that combines all the physical and digital tools necessary for the optician and his/her client to co-create unique frames.
We're proud of our products
Today, in the cost of our frames, the most important expense is the salaries of our craftsmen, who make all our customers' creations by hand in the traditional way.
We could have, like many brands, made our products manufactured in Asia, where the workforce is 5 to 10 times cheaper. We would have drastically reduced our manufacturing costs and, at the same time, increased our margin tenfold. But what's the point of selling a product that we wouldn't have been proud of ... We preferred to make our frames in the North-East of France, in Nancy.
Our desire to manufacture Made in France products allows us to ensure the quality of our products and our know-how.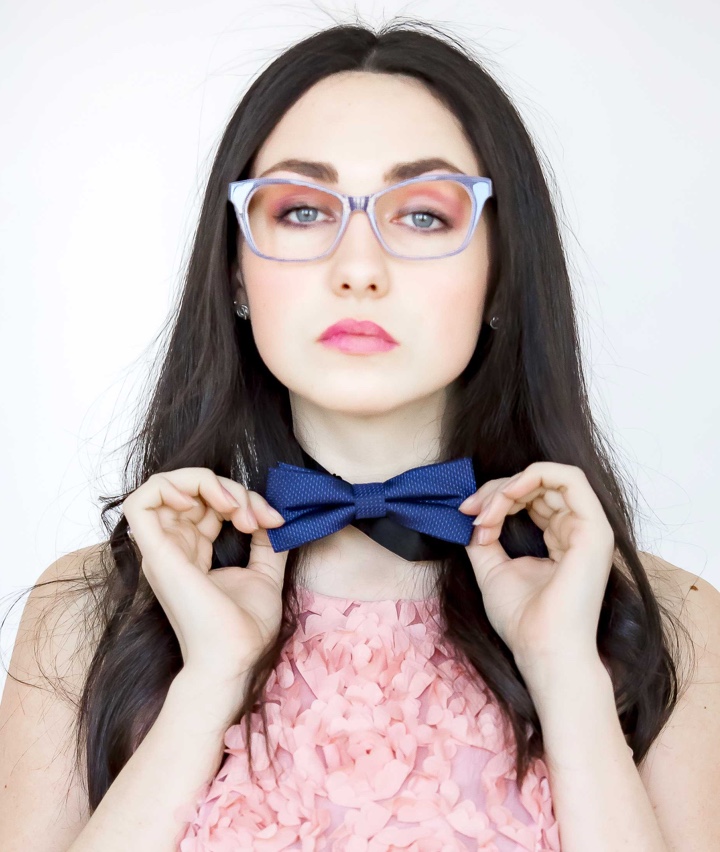 The most environmentally friendly frame is the one you already have
In the world of "fashion," the big fast fashion chains are pushing the consumer to buy by offering more and more choices at ever lower prices. However, the manufacture of these products (often of low quality) has heavy environmental and social impacts.
Do we need 4 pairs of glasses?
NetLooks offers a responsible alternative model and makes buyers aware of the consequences of fast fashion and over-consumption. This is why NetLooks frames are guaranteed for 2 years and have a lifetime after-sales service that ensures that you can always have your frame repaired.
The "NetLooks Second Life" service allows NetLooks wearers to have their frames cleaned and repaired to give them a second life. And for those that are too damaged, we recycle them through our various recycling programs. So before you buy your next pair of eyeglasses, ask yourself "Do I need them?"